Waddesdon Manor

Click on the thumbnails to enlarge then "back",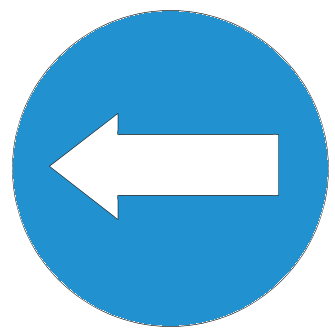 top left, to return to this page.
A visit to Waddesdon Manor by PROBUS on 22nd Nov 2018. I had not realised it was mainly for the Christmas Market, most of the house and Gardens were closed up for winter. It was incredibly cold and foggy and the food was awful. I have brightened up my photos that were dull and gray!
| | | | |
| --- | --- | --- | --- |
| Map of the Grounds | Waiting for the Minibus to the house | The path to the house. No doubt a pleasant 20 minute stroll to the house in summer | Not ghosts, shrouded fountains |
| The Main entrance in the fog | The Christmas Market | The Manor. The sound system blasted out music etc throughout the grounds including the following Indian deities (loud speakers) | |
| | | Giant tortoise statue | Favourite horse statue |
| Urgh! | The Stables Restaurant hoping to warm up and try to eat a really tough burger for lunch | Outside chairs each with a sheepskin | Children's Christmas card production area |
| No wise men for sale | In the Stables Shop | Tiny chairs and tables for children | Tables Reflected |
| | | | That burger was off! |
| The Stables | The Power House to seek warmth again | Light tunnel (Darkened) | Balcony with Rothschild arms |
| | The back of the Manor House | The only uncovered fountain | Bottle dryer |
| Steps down to the Wine Cellar | One of the many cellars | Chateau Mouton Rothschild and Chateau Rothschild Lafite galore. 3000 bottles perhaps | |
| Bacchanal | The display bottles were empty | | Box Store |
| Door to the Cellar | | Giant bottle dryers flank the drive | |
| Terrace Cafe | Trained Ivy | In the Terrace Cafe | |
| The House Shop | The Aviary | Central Area | Very queer |
| Rothschild thrush | Stagecoach | Tree Ferns? | Market Stalls |
| Jam | Beadwork | Start of the House tour (bachelor apartments only) | |
| A clock perhaps? | | | |
| | | The staff had worked really hard on the Christmas decorations | |
| | Silver plates | | |
| | | | |
| | | | |
| Games room | | Bathroom | Venetian Mask |
| | An hour and a half to visit the Market | Fruity | |
| | Non fattening Gin? | Mulled Wine | |
| Garlic in everything | Snack | Pigs could fly | Cheerio |